MLS Listings
10000 N Elixir Lane | Lead Hill, AR
MLS #122693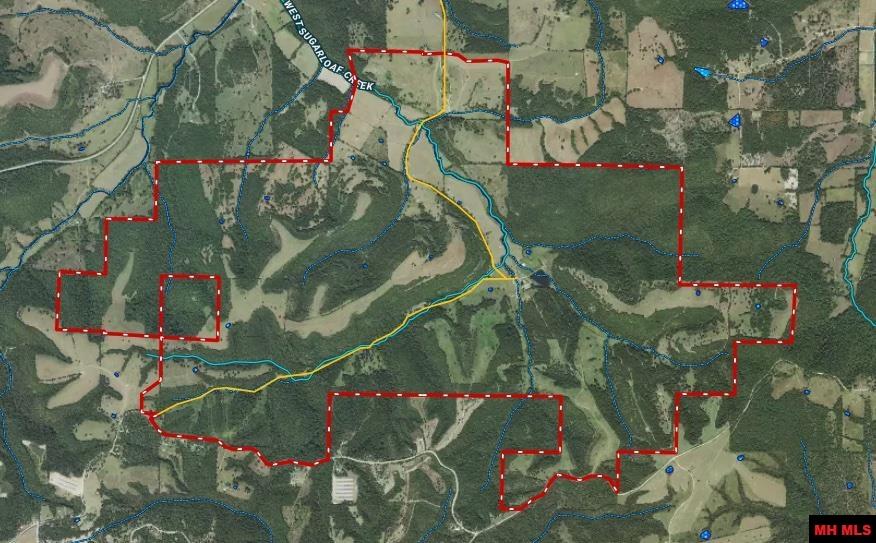 ---
$6,000,000 - Farm
Ranch For Sale in Boone County, AR. 2000 Acres m/l with nice home - 300 cow carrying capacity - 700 Acres of Marketable Timber - 2 Wells - 4 Acre Lake - 14 Ponds - Live Water - Springs - Barn - 3 Machine sheds - Cattle handling facilities - 800 Acres of Pasture with 400 of those acres being hayable. *The Home was built in 2002 and is located a mile into the property. This Private Retreat has a large open living space with cathedral ceilings and walls of glass to take in the scenic views of the lake, pasture natural terrain. The entire home is Handicap Accessible! *Main level features: 4 bedrooms, 3 bathrooms, bedrooms all have access to wrap-around porch, large open living space, kitchen has 2 double vented gas stoves and appliances, screened-in porch, large covered deck, patio - gas fireplace, laundry with wash basin sink, elevator. Walk-Out basement includes: Gas fireplace, open living space opening up to a covered porch and 4-Acre Lake, kitchenette, full bath, storage space & more.
*Information deemed reliable but not guaranteed
4001-5000 Sq. Ft.
4.0 Bedrooms
4 Bathrooms
2000.00 Acres
Hwy V | Myrtle, MO
MLS #122728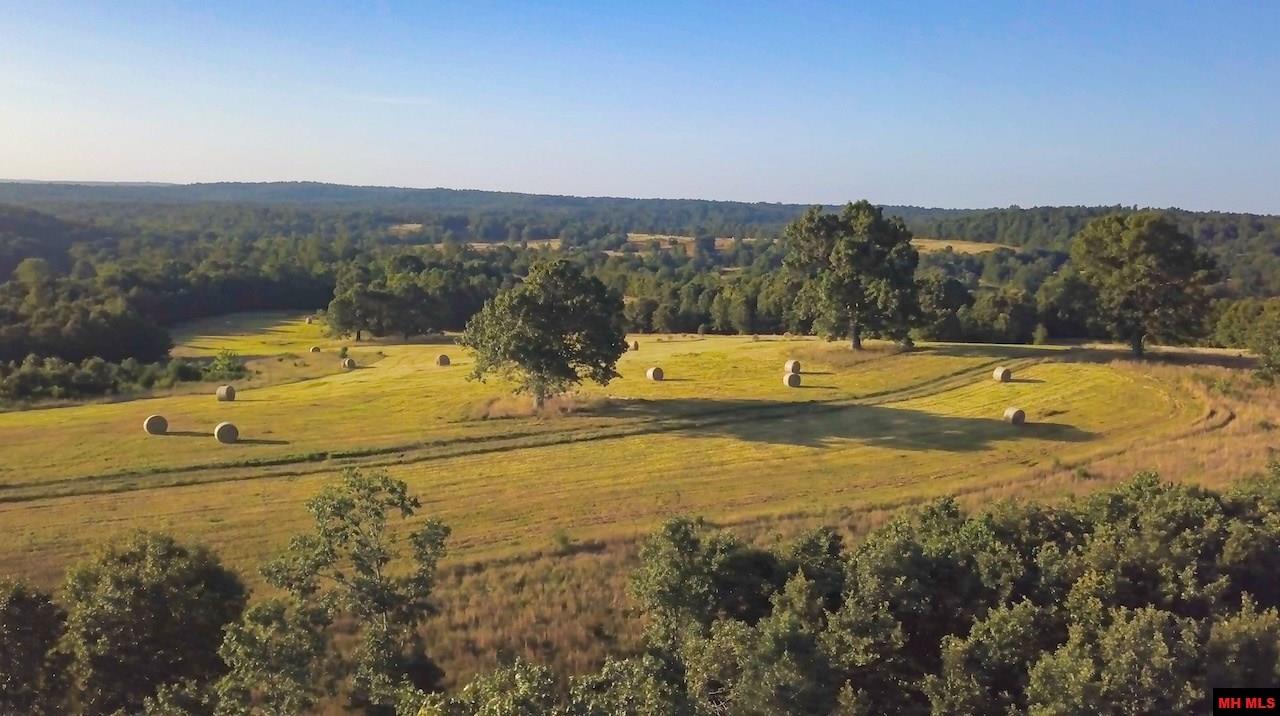 ---
$4,890,000 - Farm
Cattle Ranch for Sale - Prime Hunting Opportunities - Southern Missouri and Northern Arkansas!  This farm is Half Open Pasture! Half Wooded! Live Water!  This 2,239 acre ranch offers plenty grass for grazing, with pastures fenced off from woods and food plots! Property features both upland and bottom ground pastures, 16+ ponds, springs, spring-fed creeks, and large wooded area with trails throughout! A 3 bedroom, 2 bath hunting cabin sits off the road with panoramic views of the rolling Ozark mountains!  There is a grass landing strip near the house and the property has paved State Highway V frontage. This ranch is approximately half open and straddles Missouri and Arkansas! With it's amazing views it is a must see if you are looking for productive recreational property! This property is located in both Oregon County, MO and Randolph County, AR - and is situated about midway between Eleven Point River and Spring River.
*Information deemed reliable but not guaranteed
800 Or Less Sq. Ft.
2.0 Bedrooms
2 Bathrooms
2239.00 Acres
00 Hwy 62 B | Mountain Home, AR
MLS #122259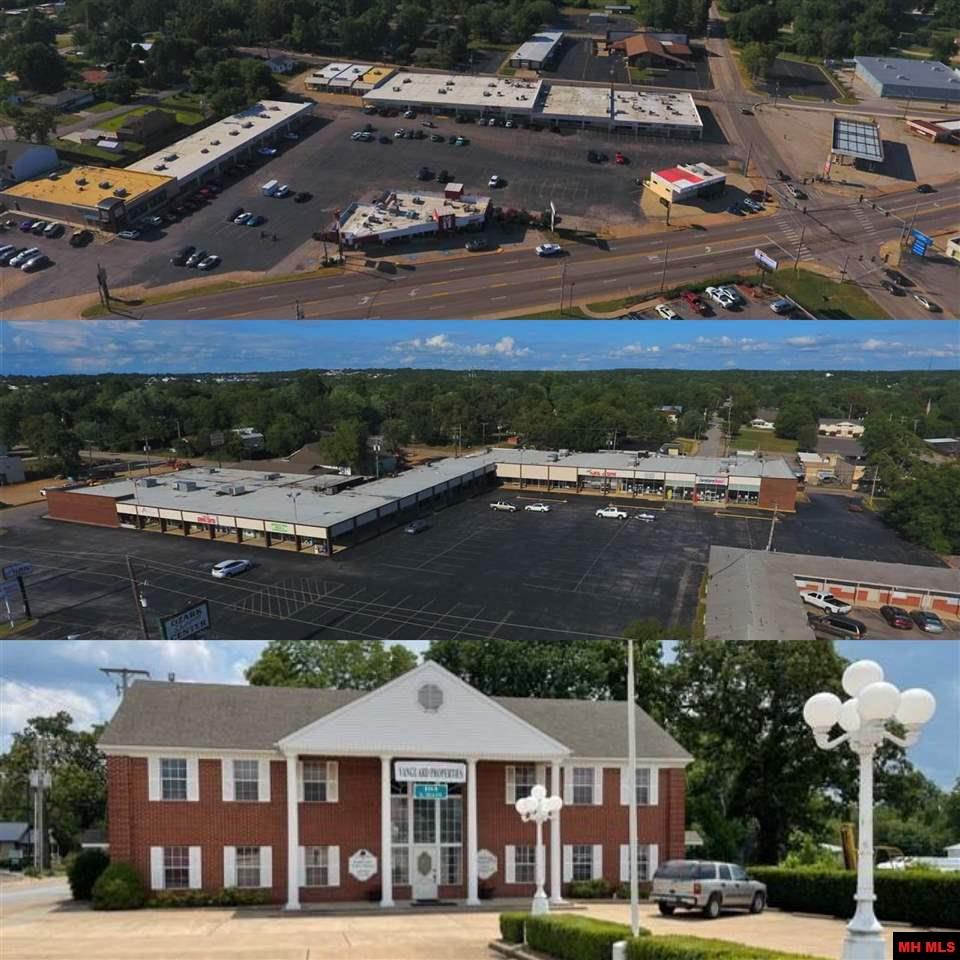 ---
$4,425,000 - Commercial
THREE COMMERCIAL PROPERTIES all zoned C-1 and ideally located at 3 busy high traffic area in Mtn. Home. Perfect for investors/entrepreneurs needing income and or a tax-free exchange. See MLS#'s 122258, 122256,122254.
*Information deemed reliable but not guaranteed
2361 Sansing Hollow Road | Harrison, AR
MLS #143905
---
$4,000,000 - Commercial
A superior commercial investment opportunity located in the heart of the Ozarks. Pictures include images of a Ready-Mix Plant and a retail yard. these properties can be purchased separately. The asking price of $4,000,000 only purchases the gravel pit on 40 acres m/l and associated equipment.
*Information deemed reliable but not guaranteed
200.00 Sq. Ft.
30.00 Acres
Caverns Drive | Harrison, AR
MLS #143465
---
$3,700,000 - Commercial
Mystic Caverns offers guided tours through two beautiful Ozark Caverns. Mystic Cavern was first discovered by the first settlers to the area around the 1830's. Tours began in Mystic Cavern in the late 1920's by kerosene lanterns. Electric lights were installed in 1949, and the current development was done by the Dogpatch USA theme park in 1967. It is the older of the two caverns, has large spectacular calcite formations, and is rich in history. Our younger cavern is called Crystal Dome Cavern. It was discovered by the employees of the Dogpatch USA theme park during their development of the property in 1967. Crystal Dome has pristine calcite formations, an awe inspiring seventy foot high dome, and a lower level that has a spring that feeds the trout farm at the old Dogpatch USA theme park.
*Information deemed reliable but not guaranteed
339 Hwy 62 East | Mountain Home, AR
MLS #122258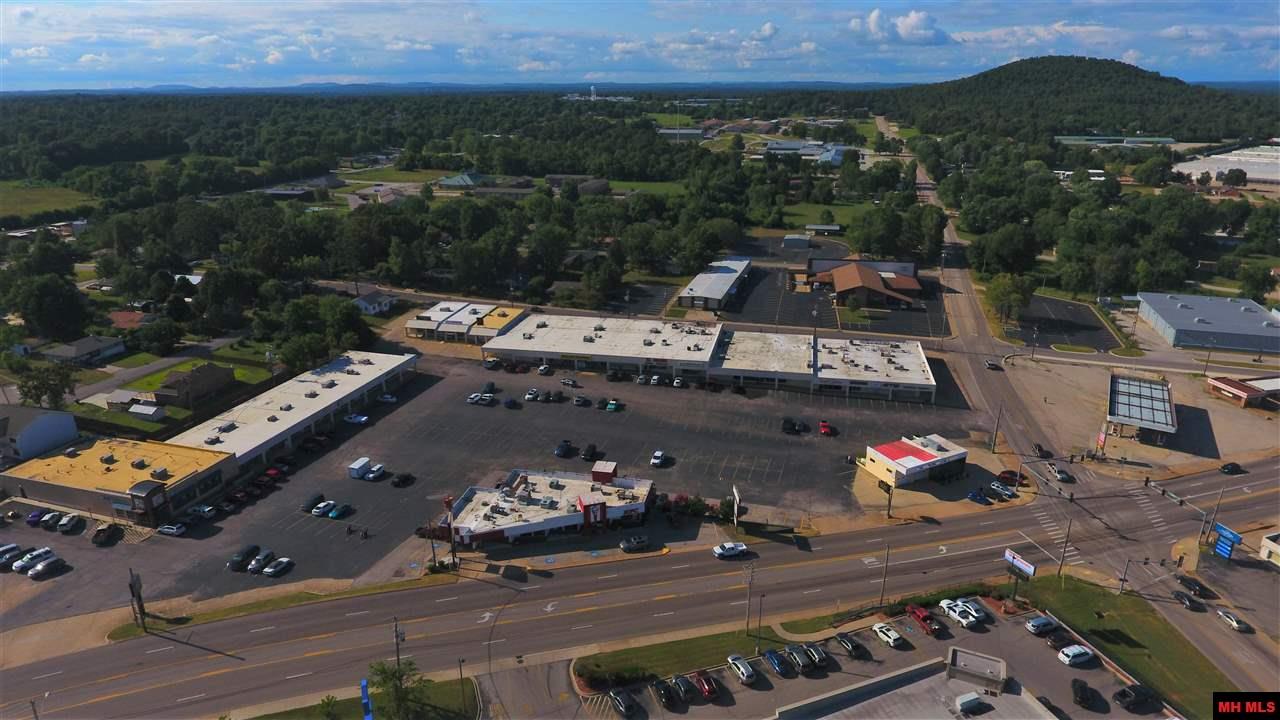 ---
$2,600,000 - Commercial
WELL ESTABLISHED SHOPPING CENTER ideally located at the busy junction of College St & Hwy 62/412 in Mtn. Home. Over 65,000 s.f. of retail rental space. Over 200 parking spaces. High traffic count & great visibility. All this on 5.25 acres m/l right in the heart of Mtn. Home.
*Information deemed reliable but not guaranteed
351 Panther Heights Road | Mountain Home, AR
MLS #122709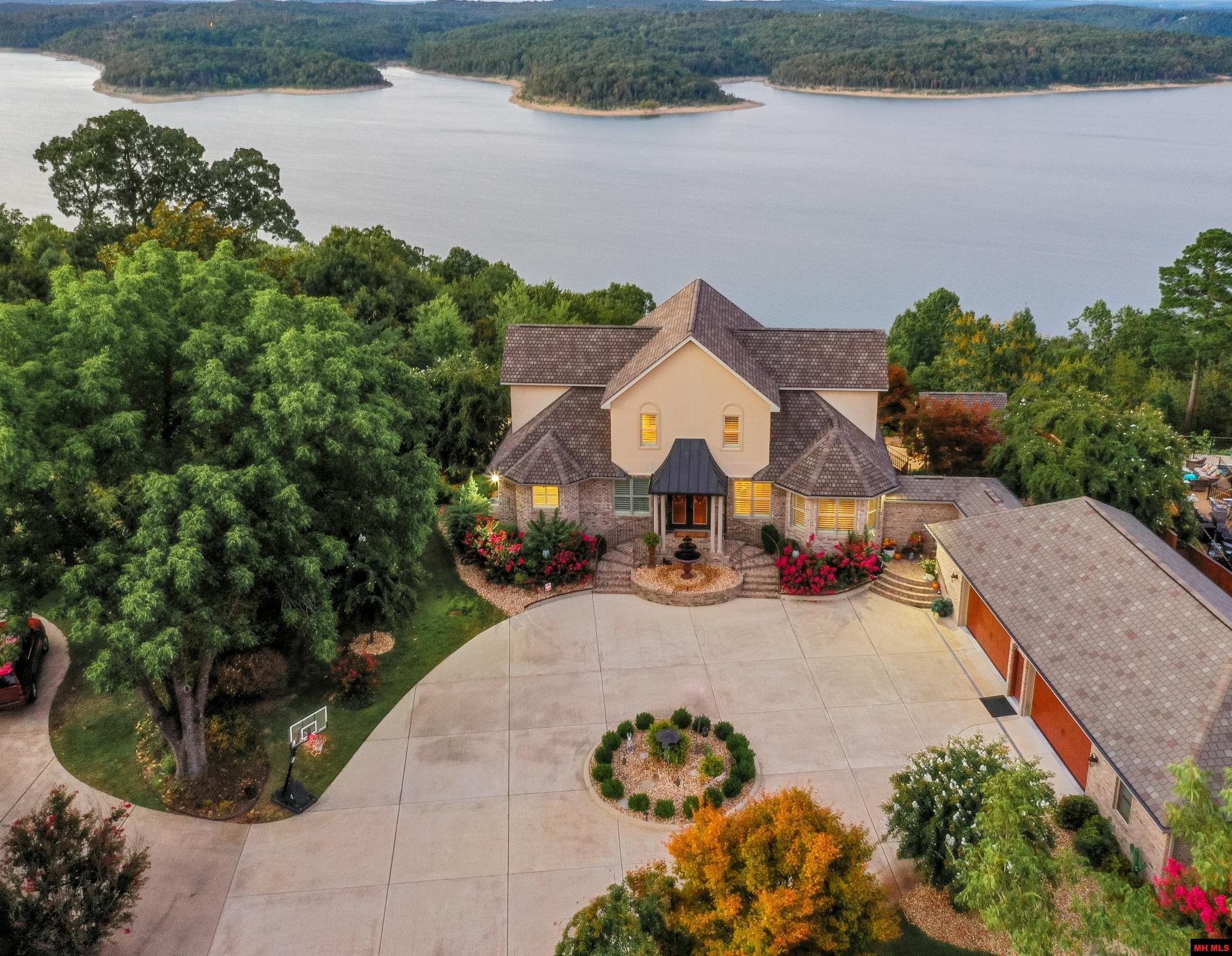 ---
$2,500,000 - Residential
From the moment you drive thru the beautiful iron privacy gates, this home speaks luxury. 4 bedrooms, all with on suite. Two kitchens, outdoor kitchen, family area, heated floors, office, workout area, upgraded security, two laundry areas. This home offers split bedroom plan for privacy. Beautiful hard wood floors and stained concrete. Gorgeous dome ceiling in living room. Chandelier drops for easy maintenance. The saltwater pool and spa overlook stunning views of Lake Norfork. Block and wood perimeter fencing allows privacy. Attached, heated and cooled 1700' 4 bay garage with man cave and half bath. New HVAC Geothermal for high efficiency. Patios and decks galore, water features, fire pit, end of road privacy, located near your choice of marinas but just a short distance from shopping and restaurants.
*Information deemed reliable but not guaranteed
7162 Sq. Ft.
4.0 Bedrooms
5.5 Bathrooms
1.02 Acres
2800 Hwy 62 East | Flippin, AR
MLS #118188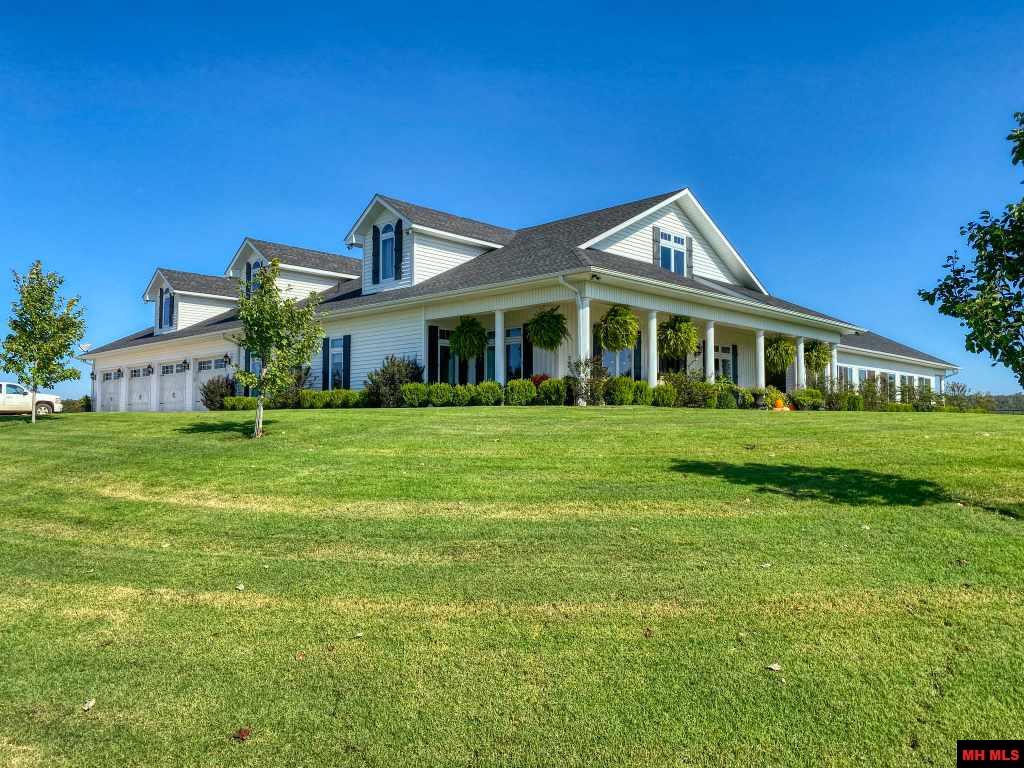 ---
$2,400,000 - Farm
Not your average cattle ranch! 9193 SqFt 5 bedroom/5 bath modern day "Ponderosa" with nearly every amenity you could ask for. 22 x 40 indoor saltwater pool, 2 master suites with laundry & walk in showers, stained concrete floors, custom kitchen with granite tops, 2 coffee bars, 10 ft. ceilings on main floor, sitting on a hilltop in the middle of 310 acres with amazing countryside views, 40 x 144 shop with 4 horse stalls & runs, pipe cattle working pens, 3 wells, multiple springs, 5 stocked ponds, 4 deer blinds, and your very own dock!
*Information deemed reliable but not guaranteed
5001 + Sq. Ft.
5.0 Bedrooms
5+ Bathrooms
310.00 Acres